7. What should I do if the radon level is high?
a. High Radon Levels Can Be Reduced

EPA recommends that you take action to reduce your home's indoor radon levels if your radon test result is 4 pCi/L or higher. It is better to correct a radon problem before placing your home on the market because then you have more time to address a radon problem.

If elevated levels are found during the real estate transaction, the buyer and seller should discuss the timing and costs of radon reduction. The cost of making repairs to reduce radon levels depends on how your home was built and other factors. Most homes can be fixed for about the same cost as other common home repairs, like painting or having a new hot water heater installed. The average cost for a contractor to lower radon levels in a home can range from $800 to $2,500 with an average of $1,500.

b. How to Lower the Radon Level In Your Home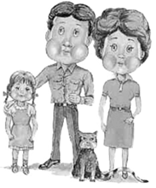 A variety of methods can be used to reduce radon in homes. Sealing cracks and other openings in the foundation is a basic part of most approaches to radon reduction. EPA does not recommend the use of sealing alone to limit radon entry. Sealing alone has not been shown to lower radon levels significantly or consistently.

In most cases, a system with a vent pipe(s) and fan(s) is used to reduce radon. These "sub-slab depressurization" systems do not require major changes to your home. Similar systems can also be installed in homes with crawl spaces. These systems prevent radon gas from entering the home from below the concrete floor and from outside the foundation. Radon mitigation contractors may use other methods that may also work in your home. The right system depends on the design of your home and other factors.

You should also test your home again after it is fixed to be sure that radon levels have been reduced. If your living patterns change and you begin occupying a lower level of your home (such as a basement), you should retest your home on that level. In addition, it is a good idea to retest your home sometime in the future to be sure radon levels remain low.

Radon and Home Renovations
If you are planning any major renovations, such as converting an unfinished basement area into living space, it is especially important to test the area before you begin.

If your test results indicate an elevated radon level, radon-resistant techniques can be inexpensively included as part of the renovation. Major renovations can change the level of radon in any home. Test again after the work is completed.

c. Selecting a Radon-Reduction (Mitigation) Contractor

Select a qualified radon-reduction contractor to reduce the radon level in your home. Any mitigation measures taken or system installed in your home must conform to your state's regulations. In states without regulations covering mitigation, the system should conform to EPA's Radon Mitigation Standards.

EPA recommends that the mitigation contractor review the radon measurement results before beginning any radon-reduction work. Test again after the radon mitigation work has been completed to confirm that previous elevated levels have been reduced. EPA recommends that the test be conducted by an independent, qualified radon tester.

d. What Can a Qualified Radon-Reduction Contractor Do for You?

A qualified radon-reduction (mitigation) contractor should be able to:


• Review testing guidelines and measurement results, and determine if additional measurements are needed;
• Evaluate the radon problem and provide you with a detailed, written proposal on how radon levels will be lowered;
• Design a radon-reduction system;
• Install the system according to EPA standards, or state and local codes; and
• Make sure the finished system effectively reduces radon levels to acceptable levels.

Choose a radon mitigation contractor to fix your radon problem just as you would for any other home repair. Make sure the person you hire is qualified to install a mitigation system.

e. Radon In Water

The radon in your home's indoor air can come from two sources, the soil or your water supply. Compared to radon entering your home through the water, radon entering your home through the soil is a much larger risk. If you've tested for radon in air and have elevated radon levels and your water comes from a private well, have your water tested. The devices and procedures for testing your home's water supply are different from those used for measuring radon in air.

The radon in your water supply poses an inhalation risk and an ingestion risk. Research has shown that your risk of lung cancer from breathing radon in air is much larger than your risk of stomach cancer from swallowing water with radon in it. Most of your risk from radon in water comes from radon released into the air when water is used for showering and other household purposes.

Radon in your home's water is not usually a problem when its source is surface water. A radon in water problem is more likely when its source is ground water, e.g., a private well or a public water supply system that uses ground water. Some public water systems treat their water to reduce radon levels before it is delivered to your home. If you are concerned that radon may be entering your home through the water and your water comes from a public water supply, contact your water supplier.